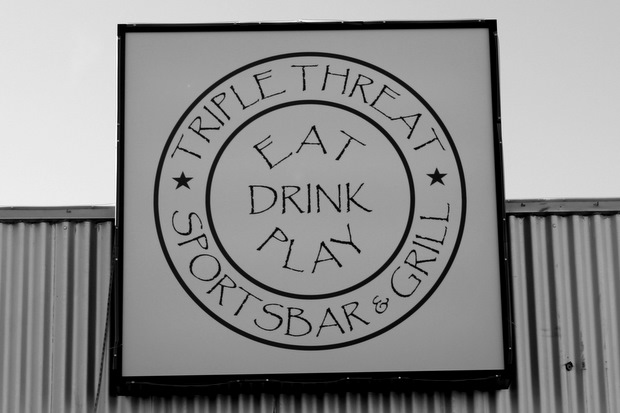 Triple Threat Sports Bar & Grill is located at 12 Meta Drive, where the old Lone star Bar and Grill used to be, serves up cold drinks and hot Philly cheese steak sandwiches. A friendly wait staff will greet you and take care of your every need. The owner is always on site, and takes a hands on approach to his business. The philly cheese steak is his pride and joy, and when you taste it you can immediately see how much time, love , and devotion goes into each and every bite. Flat screen televisions come at you from all angles, so Triple Threat is the perfect place for Monday Night football or watching the fights on Friday night. 

View Triple Threat Sports Bar & Grill's Menu below
Click to call
Price:$ Most meals between $10 and $15. 

TO CHANGE MENU PAGES
USE ARROWS BELOW ON PC
SWIPE LEFT OR RIGHT ON MOBILE DEVICES
MENU ITEMS AND PRICES ARE SUBJECT TO CHANGE
(SEE FULL DISCLAIMER HERE)