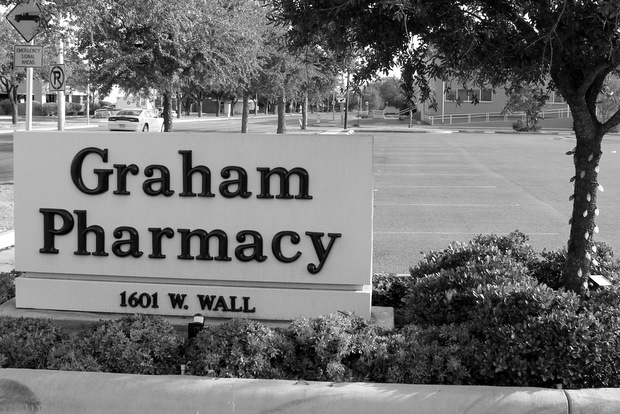 Graham Pharmacy is truly a Midland, treasure. Several of my co-workers and friends that are originally from Midland grew up going to this place. First, off it's not just a pharmacy, it's a gift shop and a soda fountain old-timey sandwich shop. So theoretically you go in to fill a prescription, buy a birthday present, and eat some delicious lunch all at one time. The secret of Midland Tip #455. Wednesdays they have a lunch special, it always sells out fast, and it's different from week to week. You can call as early as Monday to see what it's going to be. Anything from Meatloaf to Enchiladas. Each week is its own surprise. Graham Pharmacy is located at 1601 West Wall Street. The sandwich shop is open Monday thru Friday from 8:00 to 6:00, and Saturday from 9:00 to 5:00. They are closed on Sundays. Call 432-684-5756 for takeout orders. They also have a newer location across town at 4906 Briarwood Ave.
View Graham Pharmacy's Menu below
Click to call
Price:$ Most meals under $10.
TO CHANGE MENU PAGES USE ARROWS BELOW ON PC SWIPE LEFT OR RIGHT ON MOBILE DEVICES MENU ITEMS AND PRICES ARE SUBJECT TO CHANGE (SEE FULL DISCLAIMER HERE)
Menu Updated 12/30/2020