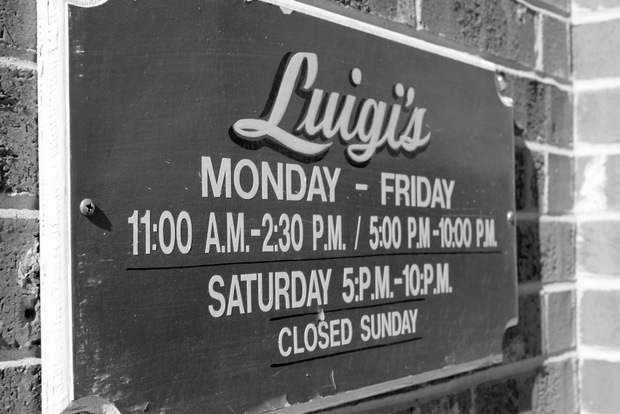 Luigi's Italian Restaurant located in downtown Midland, Texas at 111 North Big Spring Street, is a shining oasis in the desert of the Permian Basin. This is where the locals tell you to go. Good food, good wine, homemade Italian cuisine. I am getting hungry just thinking about it. Luigi's menu includes; Eggplant Parmesan, Crab Cakes, Pizza, Ravioli, Spaghetti, Rigatoni, Linguine, Penne, Tiramisu, Cannoli. Luigi's is perfect for a first date, or for a lunch meeting with the boss. Its only downside is its very limited parking.  All of its parking spaces are taken up by neighboring businesses until after 5 o'clock. On the other hand, it is well within walking distance for any downtown worker. Luigis serves up some of the best food in West Texas, and is voted every year as one of Midland's top restaurants!
View Luigi's Italian Restaurant's Menu below
Click to call
Price:$ Most meals between $10 and $15.
TO CHANGE MENU PAGES USE ARROWS BELOW ON PC SWIPE LEFT OR RIGHT ON MOBILE DEVICES MENU ITEMS AND PRICES ARE SUBJECT TO CHANGE (SEE FULL DISCLAIMER HERE)
If our menu ever becomes outdated. You can always scan this QR Code to get the newest one.