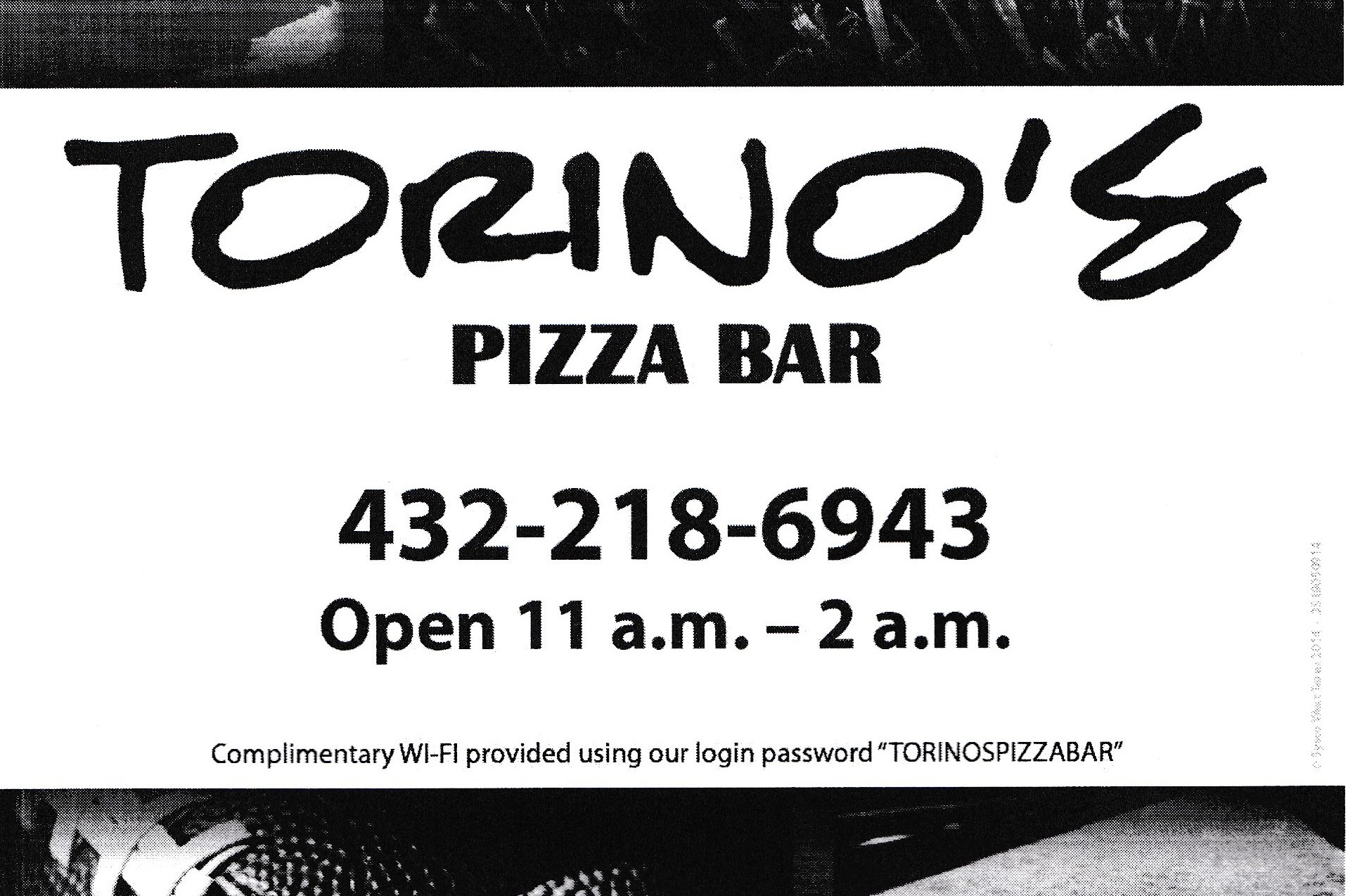 Torino's Pizza Bar is located on Midkiff and Wadley across the street from the HEB, in San Miguel Square. They have a lively night scene and have a decent crowd most nights. Midland is short on nonchain pizza places. So it is refreshing to get a piece of pie, that is not from Papa Johns or Pizza Hut. The bar upstairs is called the Boardroom, is known for higher-end cocktails.
View Torino's Pizza Bar Menu below
Price:$$ Most pies will between 10 and 20 dollars, however, they do have appetizers under 10 bucks. So it is typical for a pizza joint like this.
TO CHANGE MENU PAGES USE ARROWS BELOW ON PC SWIPE LEFT OR RIGHT ON MOBILE DEVICES MENU ITEMS AND PRICES ARE SUBJECT TO CHANGE (SEE FULL DISCLAIMER HERE)