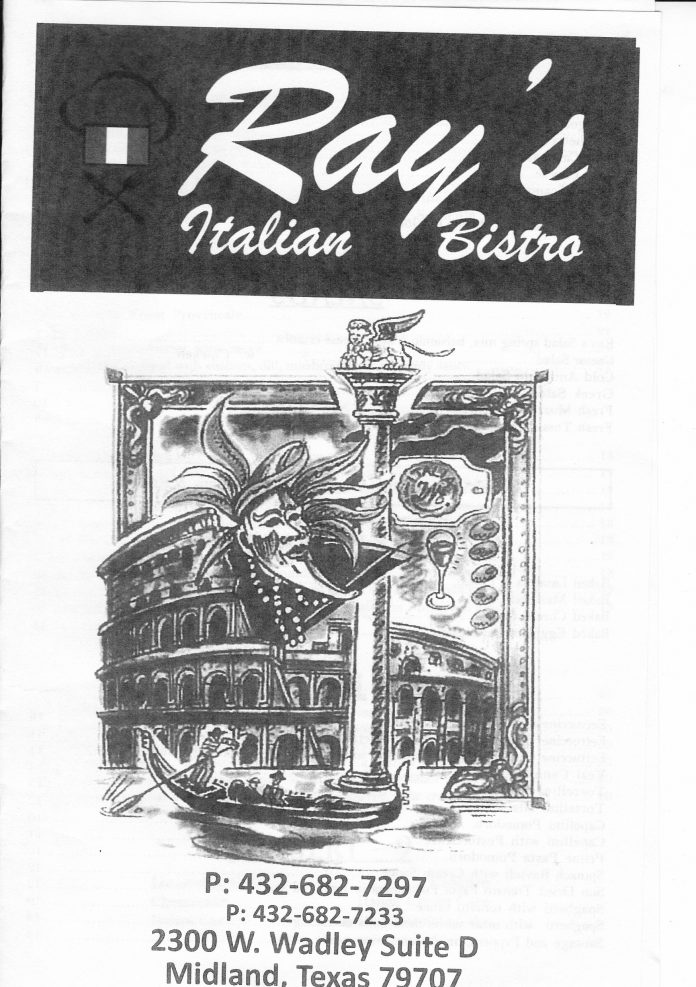 Ray's Italian Bistro is one of Midland's newest Italian places. They serve up delicious Italian food. You can get your pizza pie or an assortment of baked pasta. Order take out or dine in today! Our favorite is the Baked Lasagna al Forno. Yummy Yummy!
View Ray's Italian Bistro's Menu below
Price:$ Most meals under 10$.
TO CHANGE MENU PAGES USE ARROWS BELOW ON PC SWIPE LEFT OR RIGHT ON MOBILE DEVICES MENU ITEMS AND PRICES ARE SUBJECT TO CHANGE (SEE FULL DISCLAIMER HERE)