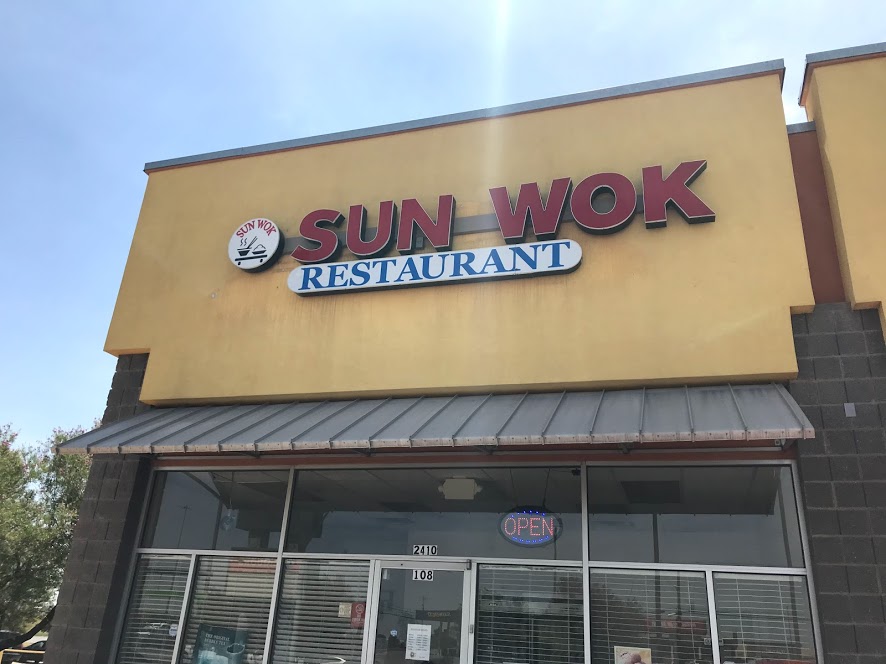 Sun Wok a Chinese Restaurant on the far Southside of town, serves up hot and tasty dishes every day. You can find them right next to I 20 next to the McAlister's Deli and the Starbucks. Come by and order takeout today! They are located at 2410 Rankin Hwy suite 108, Midland, TX.
View Sun Wok's Menu below
Price:$ Most meals between 10 and 15 dollars.
</center
TO CHANGE MENU PAGES USE ARROWS BELOW ON PC SWIPE LEFT OR RIGHT ON MOBILE DEVICES MENU ITEMS AND PRICES ARE SUBJECT TO CHANGE (SEE FULL DISCLAIMER HERE)