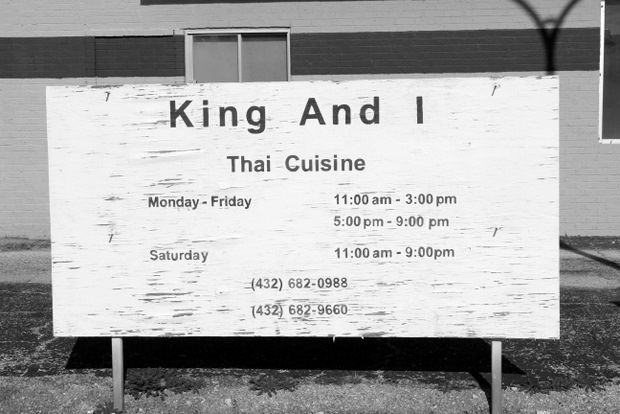 The King & I is ran by our local hero and marathon runner "popcorn" . He is located just north of downtown on Big Spring Street. The impressive thing about the King and I, is its consistency. You will get the same awesome meal every time you go in. I do mention that Thai food and Chinese food are similar but definitely different. I get the sesame chicken every time I visit and it is just perfect.No joke this place is a Midland Treasure. Midland Secret #785, Lunch at the Big Spring street location fills up fast so go early if you want a table.

View King & I's Menu below
Click to call
Price:$ Most meals under $10. 

TO CHANGE MENU PAGES
USE ARROWS BELOW ON PC
SWIPE LEFT OR RIGHT ON MOBILE DEVICES
MENU ITEMS AND PRICES ARE SUBJECT TO CHANGE
(SEE FULL DISCLAIMER HERE)