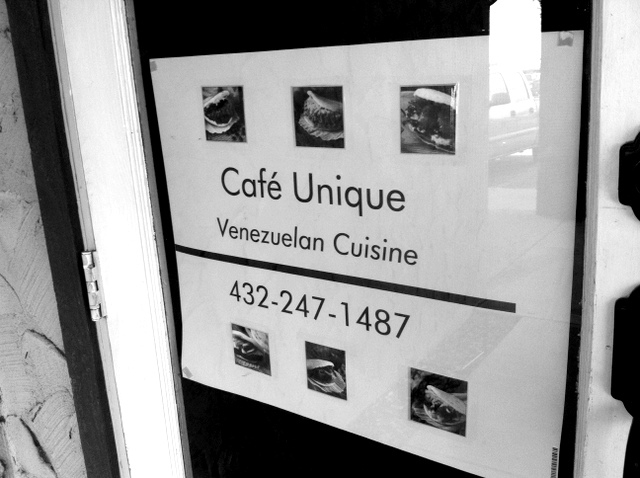 Cafe Unique is a Venezuelan restaurant. They feature Arepa's, a cornmeal cake that is baked, fried, or grilled. They stuff it with cheese & a variety of meats.
View Cafe Unique's Menu below
3408 N Midkiff Ste 304
Kimberlea Shopping Center, Midland, TX 79705

Price:$ Most meals between $10 and $15.
TO CHANGE MENU PAGES USE ARROWS BELOW ON PC SWIPE LEFT OR RIGHT ON MOBILE DEVICES MENU ITEMS AND PRICES ARE SUBJECT TO CHANGE (SEE FULL DISCLAIMER HERE)