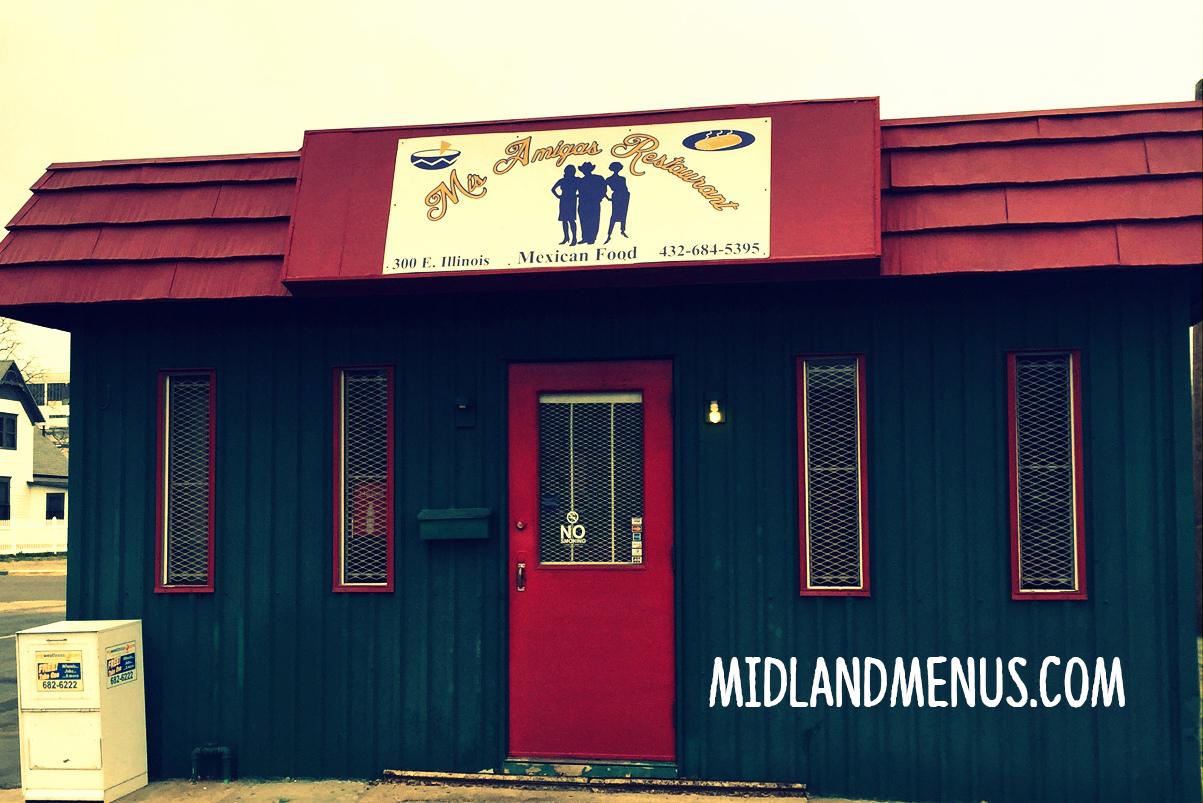 Mis Amigas Restaurant is located at 300 E Illinois Ave, just East of Downtown. They are open for breakfast and lunch. Their menu consists of delicious breakfast burritos, tasty lunch burritos, and scrumptious Mexican plates. I might *note* that this is a fan favorite of a lot of Midlanders.
View Mis Amiga's Menu below
Price:$ Most meals will be under 10 dollars.

TO CHANGE MENU PAGES
USE ARROWS BELOW ON PC
SWIPE LEFT OR RIGHT ON MOBILE DEVICES
MENU ITEMS AND PRICES ARE SUBJECT TO CHANGE
(SEE FULL DISCLAIMER HERE)