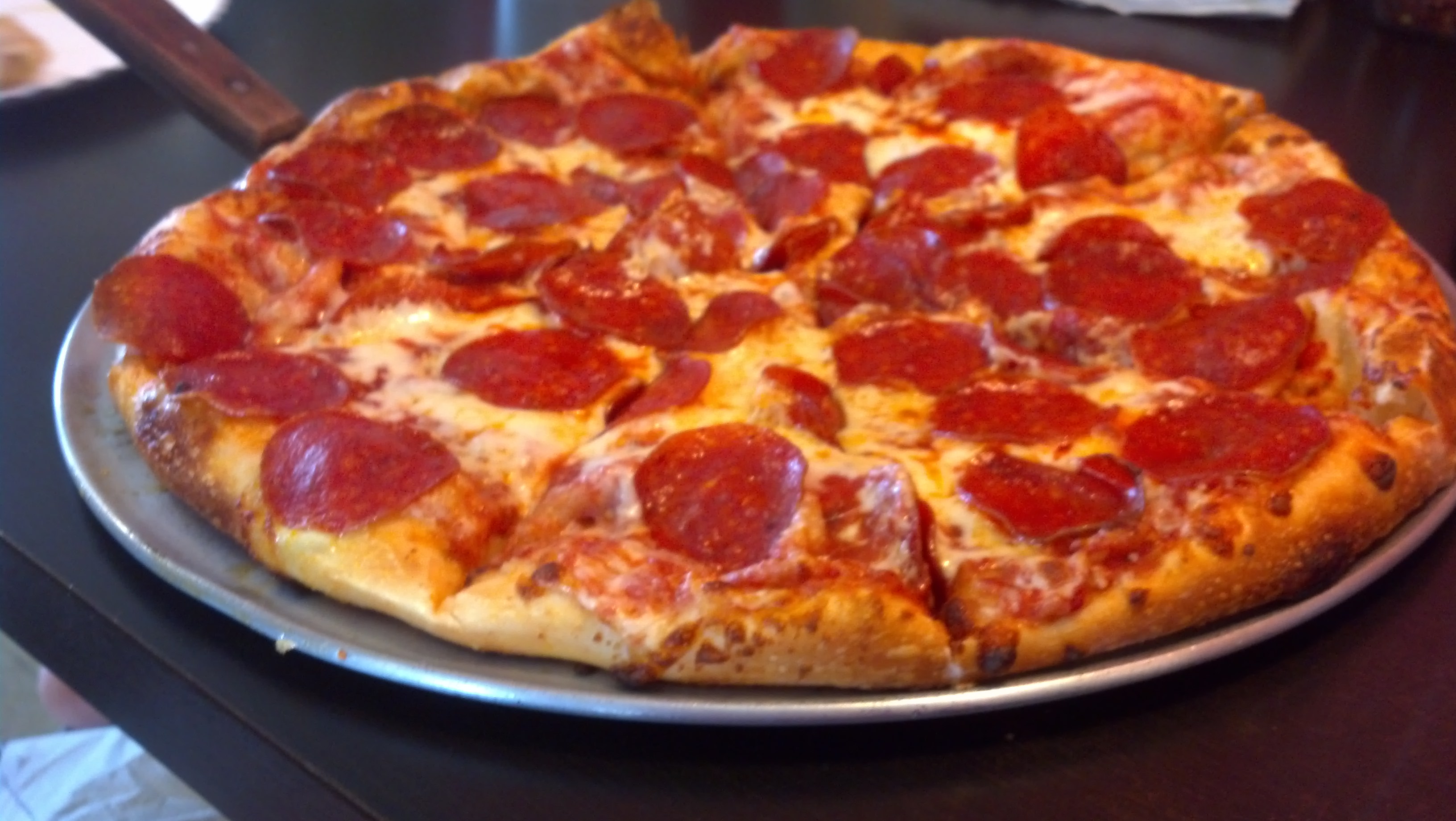 MD Pizza Factory is run by the owners of "The Great Wall" takeout restaurant, and it is wonderful. My beautiful wife has been telling me about their breadsticks for some time now. After our workout this evening we decided to go and treat ourselves. I know I know go work out at the gym, then go stuff yourself with pizza and breadsticks, but some days you gotta indulge a little, anyways our experience was awesome all the way around. We showed up at about 6:30, and the place was pretty busy. So we ordered break sticks, a medium Pepperoni Pizza, and two drinks. Our ticket was around $21 which I felt was just about right. We filled up our drinks and found two seats at the bar. The chairs were ergonomic but comfortable for sure. Our huge tray of breadsticks came out in just a few minutes, and they were delicious and plentiful. Enough breadsticks to feed a small army. Our pizza was not far behind, and it came out way hot, after it cooled down a bit, we easily finished off half of it. For Midland or any other town, this is good pizza. I noticed Calzones and Stromboli's on the menu, so next time I think I will try one of those. After we finished eating, it took an entire to-go box and a pizza box to hold all of our leftovers, which were easy enough for another meal or two. All in all, I like it, friendly fast service, clean restaurant,  reasonably priced food. If you find yourself shopping at the Hobby Lobby, or the Albertsons stop in and get a pizza. You won't be disappointed.
View MD Pizza Factory's Menu below
Price:$$ Most meals between 10$ and $20.
TO CHANGE MENU PAGES USE ARROWS BELOW ON PC SWIPE LEFT OR RIGHT ON MOBILE DEVICES MENU ITEMS AND PRICES ARE SUBJECT TO CHANGE (SEE FULL DISCLAIMER HERE)