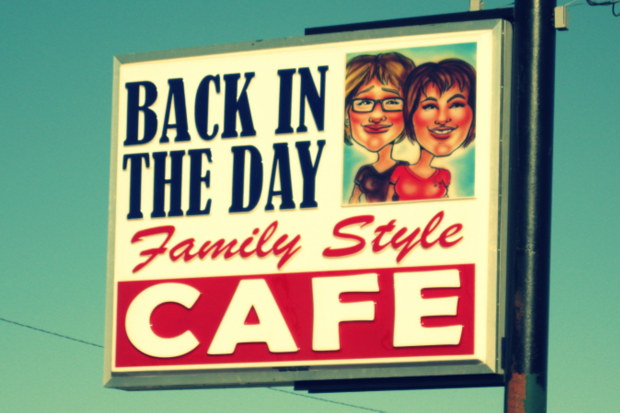 What a name, "The Back in the Day Café" I am excited! They just opened earlier this year in the old Michael's Illinois location at the Corner of Midland and Illinois. It is located right across the street from the Good Will Store. Midland needs more local flavor, so we are always excited when places like this open. They are open Monday through Friday from 11 am to 2 pm and 5 pm to 9 pm, and Saturday from 11 am to 9 pm and they are closed on Sunday Update: This place is awesome. Worth every penny. It reminds me of a Babes Fried Chicken. You will be so stuffed. One of the best chicken fried steaks in Midland! They also serve their salads with Wall Street Bar and Grill's Dressing on them! Wow Second Update: They are not family style anymore,  but the portions are still huge and delicious. Go visit, please see picture below if you need more encouragement.

View The Back in the Day Café's Menu below
(Menu Updated 10/26/2018)
Price:$ Most meals between $10 and $20. 

TO CHANGE MENU PAGES
USE ARROWS BELOW ON PC
SWIPE LEFT OR RIGHT ON MOBILE DEVICES
MENU ITEMS AND PRICES ARE SUBJECT TO CHANGE
(SEE FULL DISCLAIMER HERE)