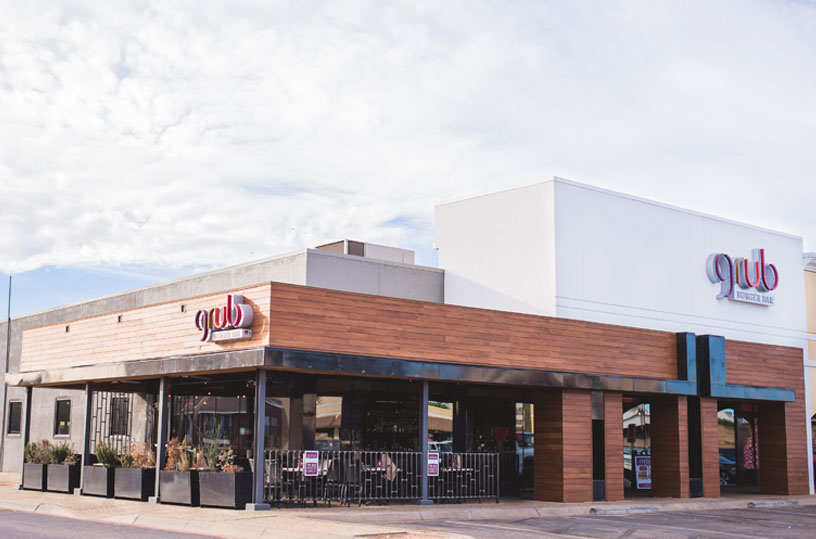 Grub Burger can be found in the old King and I space in the Cornerstone shopping center. Their address is Cornerstone Shopping Center, 4400 Midland Dr #500, Midland, TX 79707. They originally started in College Station. I like it a lot, unique burgers, great shakes. Always good service. What is your favorite burger on the menu? The Lockhart Legend, the Texas Luau? You can also get several interesting sides, such as Crawfish Pistolettes, and Harlem Chicken Tenders.
View Grub Burgers Menu below
Click to call 
Price: $$ with most menu items being below ten dollars, once you add the tip, and drinks you will be between 10 and 20 a person.
TO CHANGE MENU PAGES USE ARROWS BELOW ON PC SWIPE LEFT OR RIGHT ON MOBILE DEVICES MENU ITEMS AND PRICES ARE SUBJECT TO CHANGE (SEE FULL DISCLAIMER HERE)